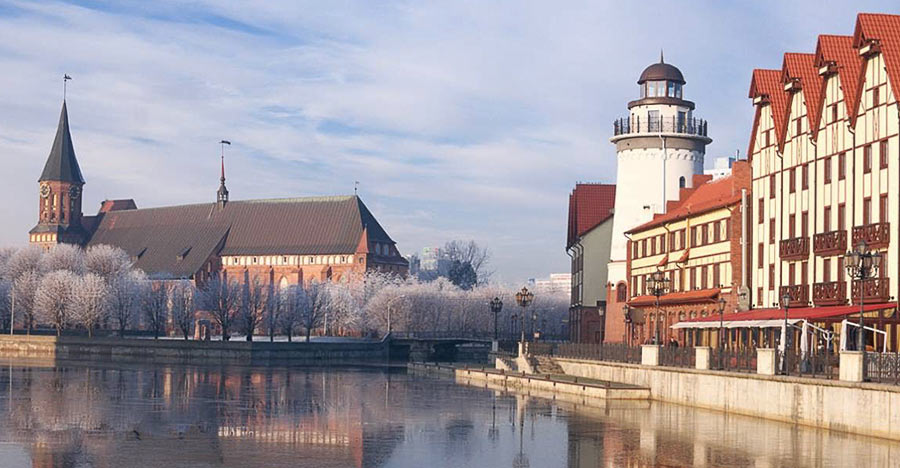 In order to make it easier for manufacturers and vendors from other regions to understand the situation and prospects of the regional food market, we conducted our own research and collected detailed information about Kaliningrad FMCG retailers in one place.
To begin with the widest overview, the region's economy is:
investments in production and fixed capital in the region steadily outpace the federal indicators and in the last five years have shown +10% year to year (the consolidated forecast for 2006 is +12.4%, for comparison in Russia +6.4%);
money incomes of the population for the first six months of 2006 grew by +42.4% and amount to 7,509.5 rubles per capita; the main part of incomes is spent on the purchase of goods and services;
the growth dynamics of retail turnover is currently one of the highest in the country. In the first nine months of 2006, the retail trade turnover amounted to 32.9 billion rubles (+20.5% year-on-year in comparable prices). The main part of the retail trade turnover in the period under consideration — 93.6% — was formed by the organized retail trade. The share of sales at the bazaars decreases every year. Kaliningrad trade is a leader today in terms of tax revenues to the budget system of the Russian Federation per one employee. Retail trade growth forecast for 2007 is +16%;
the number of retail facilities in the city per one thousand people is about 800 square meters. Kaliningrad is second only to Moscow in this indicator. There is a shortage of retail space in the central part of the city;
four retail chains operate in the region, accounting for about 75% of all food retail: Victoria, Vester, Seventh Continent and TD Semya. The most common store formats are supermarket and " near the house". Kaliningrad retailers are highly competitive and actively use their opportunities for network development in other Russian cities;
on local grocery shelves, 40% to 60% are occupied by local producers.
In the report we take a deeper look at the specifics of each network, the main commodity FMCG categories, their volumes, dynamics and potential opportunities in figures and beautiful charts.
The report is absolutely free to industry professionals. To get a copy of it, all you have to do is express that request through a convenient channel of communication.