The Well Spring School agency held another closed Tabletop Meeting to discuss the company's financial performance and plans.
"Gentlemen, we have had a good run this year," account director Varvara Skazka read out her report to her colleagues. "And now I propose to fix the extremely important things that will continue to provide us with a solid foundation and stable cache-flow in the future. Look what we already have: a logo, lovely business cards, a four-leaf clover (stop calling it a clover!), turtle figurines and an elephant from Nepal. And most importantly: a must-have ritual to start each work day with a choral singing of the mantra, "Money Come and Don't Go."
"Yes, we have done additional research on competitive benchmarks among market leaders," continued the head of the research division Yulia Panova. "And we found an interesting pattern that directly correlates with the size of the agency. All the adult advertising agencies more often have stupid and unpronounceable names. Like BBDO, DDB, JWT and other Drogba5. I suggest we should adopt this and use it everywhere. We predict it will give us an additional competitive advantage."
"Oh God, do we have to change the name again?" colleagues were confused. "Only recently this one…"
"But this charm should definitely work!"
As a result of the meeting, the creative division was given the official technical challenge to come up with something silly and unpronounceable.
A few days later, board members received a letter:
"In accordance with the ToR, we reduced the name to an abbreviation. And at the same time we tried to keep the brand name recognizable. In short, here we are: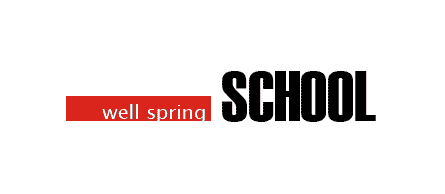 Thanks for your attention!"
The new logo was accepted without a vote.
It was also decided to moratorium for half a year on the next change of the name.
The advertising agency Well Spring School (WSS) was founded in Kaliningrad in 2006. It provides the whole range of advertising services. The main specialization is providing new product launches and sales promotion campaigns. The head office is located in Kaliningrad, with additional offices in Moscow, Nizhny Novgorod and Yaroslavl.